World Champion Magician Now Appearing!
Here's where
Johnny and
his magic
will be appearing
(and disappearing)
regularly:

Appearing
Sept. 17-23, 2018,
in the
Close-Up Gallery ,
at the one,
the only...


Voted Best Close-Up Magician at the world famous Magic Castle in Hollywood two years in a row, and twice voted the Castle's Lecturer of the Year, Johnny performs live two weeks each year in the Castle's intimate Close-Up Gallery.

Johnny performs the very magic act that won him the "World Champion Magician" title
(the Grand Prix Award) in 1988 at the International Federation of
Magic Societies' World Congress!

---

There's nothing "typical" about Johnny, but these are
Johnny's typical Magic Castle performance weeks:

the Monday-through-Sunday week of April Fools Day

the Tuesday-through-Sunday week of Labor Day

---

Tip from Johnny:

For the optimum magical experience at the Magic Castle when Johnny's there, contact Johnny to request an official invitation (guest card). You may then call the Magic Castle yourself and make dinner reservations in one of their Victorian dining rooms.

Keep these things in mind, when you call:

Which night is best for you
The total number of people (21 ID required)
Which dinner seating is best for you (6:00, 8:00, or 9:30)


In addition to your first-class meal, you'll be guaranteed admission to the big Palace of Mystery stage show! And please remember to magically transport yourself over to the Magic Castle site to check out the dress code, the dinner menu, and the beverages available. See you there!

If you would like to go during a Saturday or Sunday brunch, although Johnny does not usually perform at that time, he will be happy to send you an official invitation (guest card).

---


Look for Johnny on an episode of

Scheduled for Fridays at 8 p.m.
---
And if you would like to have access to The Magic Castle any other time, contact Johnny
or stop by and see him perform year-round at this weekly Los Angeles venue:
Sundays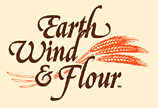 2222 Wilshire Blvd.
Santa Monica
5:30 P.M. to 8:30 P.M.
(310) 829-7829

---

Special Engagements

Keep watching here for special venues where Johnny will appear!
---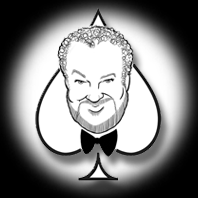 Phone: 714.373.8749
johnny@johnnyacepalmer.com • P.O. Box 2083, Huntington Beach, CA 92647

Home | Achievements | Awards | Clients | Champion | Video | Reviews | His Act | Now Appearing | Contacts | Links